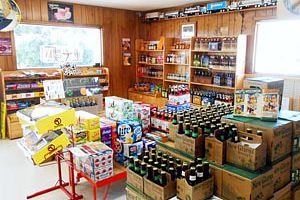 Roelli Cheese Haus
7 miles away off Highway 11 east of Shullsburg has a family tradition of hand-crafted cheeses for over a 100 years. Famous for their Dunbarton Blue, Red Rock, and Little Mountain cheeses. Don't forget the cheese curds!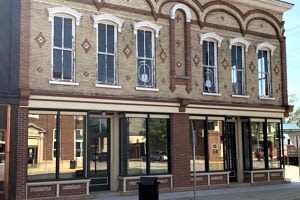 Driver Opera House
The Driver Opera House is a restored 1883 two story theater with a seating capacity of 225 located in quaint downtown Darlington, only 1.3 miles from our hotel. For 75 of its nearly 130 years, the Driver Opera House served as this cultural center of Darlington.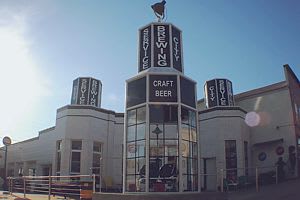 City Service Brewery
Located at 404 Main Street, is a nostalgic automotive must see. 7 craft beers with automotive themed names and 3 homemade sodas. The backroom is loaded with antiques for your shopping pleasure. In the summer time enjoy a craft brew on the outdoor patio. See Website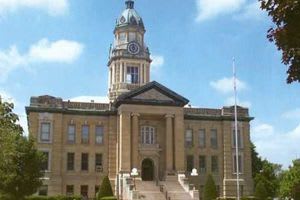 Lafayette County Courthouse
A neoclassical building constructed in 1905. In 1978 it was added to the National Register of Historic Places. On April 27, 2008 Johnny Depp arrives in Darlington for the filming of a scene for "Public Enemies" at our famous Courthouse.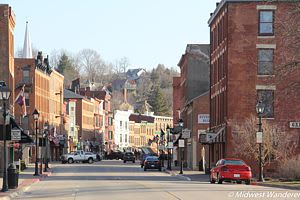 Galena, IL
A beautiful drive of 32 miles offers more options than you can accomplish in one day. US Grant museum, other historical sites, art galleries & studios, shopping, restaurants, parks and the list goes on.
Platteville University of Wisconsin
Located 23 miles from Darlington. A four year university, UW Platteville has over 8,700 students. Founded in 1866, UW-Platteville is the oldest public institution in the State of Wisconsin.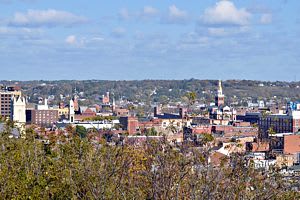 Dubuque, IA
Located 38 miles from Darlington. A pleasant drive across the Mississippi River.